January 26 - Sponsor Child's Education
Dear Daughters of Zion friends,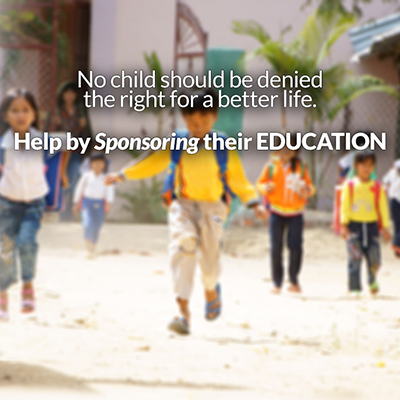 Each year about this time, God calls us to help His kids in El Rosario, Honduras by making a way for them to go to school and get an education. These kids live in terrible poverty, no electricity, no running water and most of the time, no food. But they have the heart to go to school and learn because they understand that the only way that their lives will be better is to get an education and find a job that will support their family.
The Honduras government will pay for a child to go through the 6th grade, but if they want to go further and get a high school diploma, they must pay. These kids are so poor that there is no way that they can go further in school without help. God has called Daughters of Zion to help these precious kids go to school and get an education so that they can have a better life. No child should be denied the right to a better life and we want to help them.
I am asking you to prayerfully consider sponsoring one or more kids to go to school. These kids have such an incredibly hard life and I know that living in poverty is not God's best or His heart for them. So, if God puts it on your heart to help, it would be Greatly appreciated.
I pray that God will bless you and give back to you 100-fold for the seed that you will sow and that you will prosper in everything that you put your hand to.

God Bless You,
Charlotte
Here is a breakdown of the cost per grade for a school year:
We have 16 kids in High school this year
It costs $258.00 per child
We have 12 kids in Jr High school this year
It costs $206.00 per child


Please mark checks Education Fund
DOZ
136 Jordan Trail
Longview Tx75605 Or Donate below
Make a Donation